Boynton Beach Charter Bus Company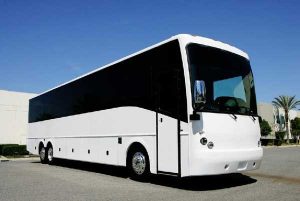 Boynton Beach is a coastal city that offers shopping, beautiful beaches and oceanfront access, dining with access to an active nightlife in neighboring cities. If you are looking for a fun Florida getaway, you can't go wrong with a trip to Boynton Beach! While you plan your trip and perfect your itinerary, let us handle your transportation needs. Orlando Party Bus has a wide variety of charter buses, shuttle buses and coach buses ready to accommodate your every need. Finding a vehicle that meets your unique set of demands is our specialty. For smaller groups, there are the shuttle and minibuses, which can fit anywhere from 15 to 40 passengers. For large groups, we offer charter buses that can fit up to 55 to 60 passengers at a time. We Service popular events such as weddings, corporate events, and prom and homecoming transportation. Orlando Party Bus takes pride in making bus transportation service easy and convenient for everyone! No matter the "who" or the "what", we have the "how" covered! Our easy-to-use website makes your experience a pleasant one. Visit us online and request an instant quote and rest assured, you will be the number one priority of our expertly trained reservation staff.

Charter Bus Rental Services
Corporate Events
Sports Team Transportation
55+ Senior Group Transportation
Prom & Homecomings
School Events
Conference & Seminar Transportation
…..Much More!
About Boynton Beach, FL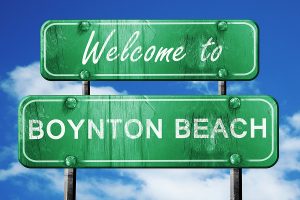 In 1894, two years prior to Henry M. Flagler building his railroad, a former American Civil War major, Nathan Boynton, set eyes on the area that is now known as Boynton Beach. Boynton came from Port Huron, Michigan. He was so impressed by the natural beauty of the area with year-round sunshine and pristine beaches that he decided to make the area the location of the famous Boynton Hotel. He spent the cold Michigan winters here with his family, officially making him one of the first snowbirds in history! The first settlers, came by way of Boynton's recommendation and also hailed from his home town of Port Huron. It didn't take them long to realize that many fruits and vegetables thrived in the fertile climate. Pineapples, tomatoes, mangoes, and citrus fruit were picked and packed in crates and shipped by the ton to anxiously awaiting and hungry Americans throughout the country. Major Boynton died on May 27, 1911 in Port Huron, but his hotel remained open until 1925. Boynton Beach remained a fairly obscure tropical paradise best known for its perfect weather and delicious produce until the end of WWII. Soldiers returning home from the war discovered that the small town was a great place to raise a family.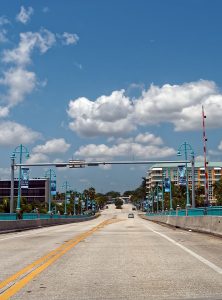 Any trip to Florida will undoubtedly involve a day or two spent at the beach. The beaches of Boynton are sure to please as their amenities are plentiful. Vacations can be expensive, especially when visiting beautiful states like Florida that offer sun, sand, and beach seekers from all over the country.
Oceanfront Park is popular with visitors and locals of all ages. Although admission is not free, it is inexpensive considering all it has to offer. In addition to impressive ocean views and beach access, there is a wheelchair accessible boardwalk for those who'd like to take a casual stroll. The children in your group will love the playground area complete with a sea turtle sculpture. Chair and umbrella rentals are also available.
The BEST Things To Do In Boynton Beach, FL
Game of Axes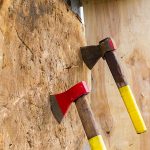 For those who have had enough of beaches, alligators, and museums, spending a few hours at Game of Axes on South Military Trail in Boynton Beach would be the perfect way to shake things up and blow off a little steam. Typically, consuming alcohol and throwing axes would be a guaranteed trip to the emergency room. But here, it is entirely possible to do both safely. What's that? It has been a while since you have hurled an ax across a room towards a bullseye? Fear not! Visitors get an orientation from an experienced staff member. Additionally, they offer an impressive selection of microbrews, and although they don't serve food, guests can bring their own.
Address: 12550 S Military Trail, Boynton Beach, FL 33436
The Schoolhouse Children's Museum and Learning Center
If it is an educational experience you seek, you can find that in this tropical oasis as well. The Schoolhouse Children's Museum and Learning Center offers inexpensive admission and another kid friendly attraction for those traveling to the Sunshine State with children. Here, guests are encouraged to interact with the displays. There are several topics designed to hold interest in history, science, and art. The staff also offer a scheduled story time and other guided programs, so check out their website for their schedule and calendar of events.
Address: 129 E Ocean Ave, Boynton Beach, FL 33435
The Boynton Beach Golf Course
Florida and golf have become synonymous. Touted as one of the country's premier golf destinations; for diehard links fanatics, no visit is complete without a round or two on one of the state's 1,000-plus golf courses. The Boynton Beach Golf Course features two courses. Regardless of your level, they have you covered. The facility offers an 18-hole, par 71 championship course that's both scenic and challenging. For those who'd rather not commit to three or four hours, there's a popular nine-hole course as well. Tee times go quickly during the peak season, so book your spot in advance.
Address: 8020 Jog Rd, Boynton Beach, FL 33472
Arthur R. Marshall Loxahatchee Wildlife Refuge
Florida is home to some of the most captivating and beautiful wildlife environments and natural habitats in the region. For those who have never been afforded the opportunity to explore swamps and Everglades up close, it's one of those things that shouldn't be missed. Featuring a variety of activity options including hiking, wildlife observation, biking and fishing, The Arthur R. Marshall Loxahatchee Wildlife Refuge is a place that could occupy a family for an entire day. Be sure to stop by the visitor center on Lee Road first, as it'll give you the lay of the land and a thorough overview of all the amenities the park has to offer.
Address: 10216 Lee Rd, Boynton Beach, FL 33472
Haunted Pirate Fest and Mermaid Splash
If you plan to be in the area towards the end of October, be sure to check out the Haunted Pirate Fest and Mermaid Splash. This is a two day family-friendly event so filled with fun activities that it will probably be one of the most memorable things you experience on your trip to Florida. Including parades, treasure hunts, costume competitions, and a variety of live entertainment on multiple stages, finding ways to fill your time and something the whole family can enjoy won't be a problem.
Address: 100 NE 4th St, Boynton Beach, FL 33435
Wick Theater and Costume Museum
A combination of Community Theater and priceless costume collection, The Wick Theater and Costume Museum was the brainchild of a woman who had the vision of creating a one-of-a-kind cultural attraction that brought a bit of the glitz and glam of New York City to south Florida. Considered to be one of the best attractions of its kind, many of the museum's pieces date back decades. Included in display are costumes from many well-known Broadway shows. Though it isn't necessarily cheap, it is possible to take a guided tour that includes lunch at the facility's restaurant called the Tavern Room. If it is live entertainment you crave, check out their website to see what's on the schedule for when you'll be in the area.
Address: 7901 N Federal Hwy, Boca Raton, FL 33487
Saltwater Brewery
South Florida has experienced a beer revolution in recent years. Many beer aficionado's tastes have switched from largely tasteless national brands to bold, locally-produced ones. This has brought about an influx of local craft breweries. Located on West Atlantic Avenue in neighboring Delray Beach, Saltwater Brewery was one of Delray Beach's first microbreweries. Their tasting room is a popular destination for local and visiting beer lovers alike. Tours are offered on Saturdays. In addition to a vast selection of great beer, they also feature onsite food trucks known for their tasty and reasonably priced entrees that go great with beer.
Address: 1701 W Atlantic Ave, Delray Beach, FL 33445
Food is one of the most important aspects of any getaway. The eateries in Boynton Beach are plentiful and sure to please even the most critical palate amongst you.
Chris' Taverna is a local favorite offering Mediterranean style fare. – Address: 4774 N Congress Ave, Boynton Beach, FL 33426
Copenhagen Restaurant is a moderately priced casual dining experience that offers both American and International options, in addition to having an impressive wine offering. – Address: 3441 Woolbright Rd, Boynton Beach, FL 33436
Mama Mia's is an Italian restaurant known for their delicious eggplant parmesan. – Address: 3841 Woolbright Rd, Boynton Beach, FL 33436
The Banana Boat has an amazing dinner with a view, make sure you save room for dessert because the coconut banana cream pie is to die for! – Address: 739 E Ocean Ave, Boynton Beach, FL 33435
Boynton Beach Charter Bus Rentals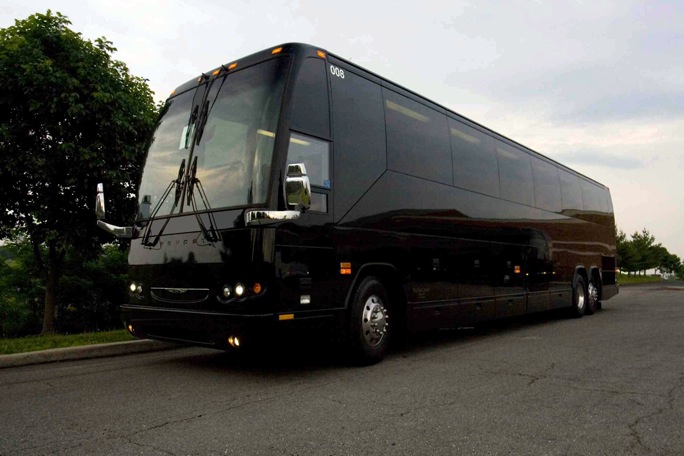 50 Passenger Charter Bus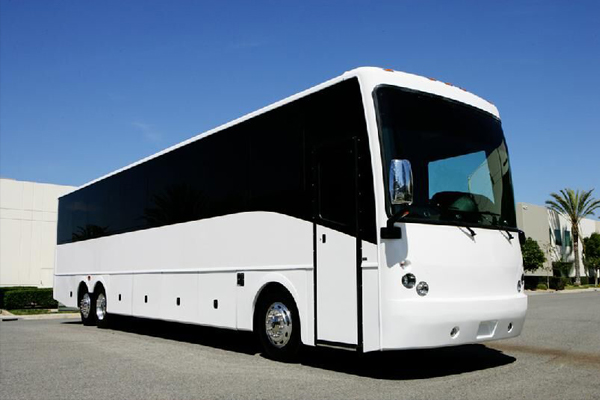 55 Passenger Charter Bus
As you finalize your travel plans. Remember, regardless of your itinerary or group size, Orlando Party Bus can provide comfortable and stylish transportation. We pride ourselves on making the process of reserving a bus as simple and convenient as possible. Our online quotes and reservation staff make planning your trip easy and seamless. Our selection of charter buses, shuttle buses, and minibuses can accommodate groups from 20 to 50 plus passengers. With a wide selection of colors and styles, we are sure to have exactly what you want and need. Do not let transportation worries keep you from fully enjoying your Boynton Beach getaway. Whether you plan to soak up the sun at the beach, enjoy one of the museums or art galleries, or dive into the local history of this south Florida beach town, Orlando Party Bus is here and ready to take the worry and stress out of reserving a bus so you can focus on what really matters, enjoying Boynton Beach. We hope to cross paths with you soon!
---
Charter Bus Rental FAQ
How much does it cost to rent a charter bus?
Typically a charter bus rental can average $160 per hour to $200 per hour depending on many factors such as number of passengers and trip length.
How many people can you fit in a charter bus?
Charter Buses come in many different sizes from 50 passenger to 65 passengers.
How to rent a charter bus?
Renting a charter bus is a simple process that begins with a phone call. Contact us today for a free estimate on your trip.
Where can you take a charter Bus?
A Charter Bus is the perfect method of transportation for larger groups. Most Charter Buses can travel to stadiums, national parks, amusement parks, and much more!
Boynton Beach Charter Bus Prices
| Vehicle Type | Vehicle Passengers | Hourly Rates* |
| --- | --- | --- |
| 50 Passenger Charter Bus | Up To 50 | $130-$180 |
| 55 Passenger Charter Bus | Up To 55 | $180-$230 |
| 56 Passenger Charter Bus | Up To 56 | $230-$280 |
| 60 Passenger Charter Bus | Up To 60 | $280-$400 |