Deerfield Beach Charter Bus Company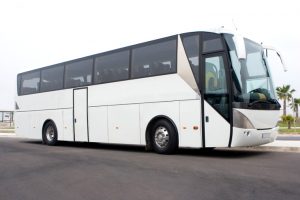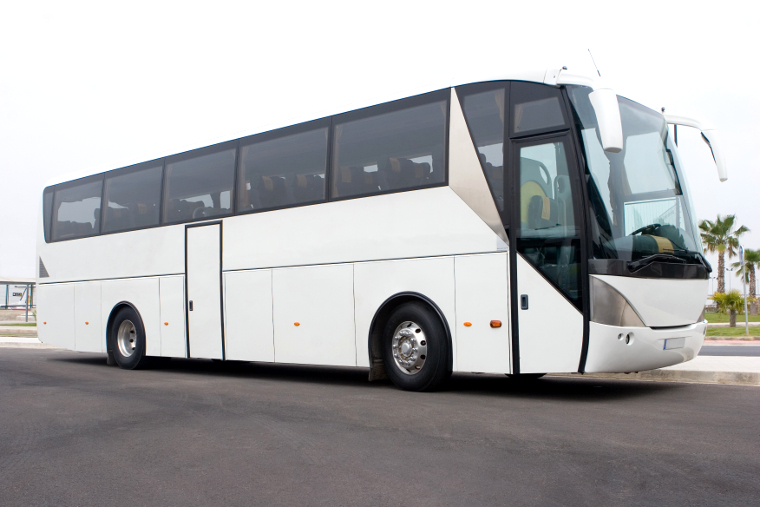 Calling all beach lovers! If you are looking for an oceanfront experience without the chaos of more populous areas, one of the cleanest and most pristine beaches in all of Broward County, then Deerfield Beach is just what you are looking for! Grab the beach umbrella, chairs and sunscreen and leave the transportation to us! The last thing you should be worried about when planning your beach getaway is transportation. That is where we come into play! Orlando Party Bus has a wide variety of charter buses, shuttle buses and coach buses to choose from. Finding a vehicle that meets your needs is our specialty. For smaller groups, there are the shuttle and minibuses, which can fit anywhere from 15 to 40 passengers. For large groups, there are charter buses that can fit up to 55-60 passengers at a time. Orlando Party Bus takes pride in making bus transportation service easy and convenient for everyone! No matter the "who" or the "what", we have the "how" covered! From visiting the boardwalk and pier, restaurants, and shops, we have what you need! Our easy-to-use website makes your experience a pleasant one. You can request an instant online quote and will be the number one priority of our expertly trained reservation staff.
Charter Bus Rental Services
Corporate Events
Sports Team Transportation
55+ Senior Group Transportation
Prom & Homecomings
School Events
Conference & Seminar Transportation
…..Much More!
About Deerfield Beach, FL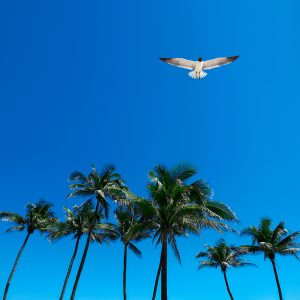 In 1890 a small settlement by the name of Hillsboro was developed along the Hillsboro River. By 1898 the population grew to 20 and the citizens got their own post office. It was then decided by the citizens of Hillsborough to change the name to Deerfield due to the large number of deer that once inhabited the area. During the early 20th century, as the town's population continued to grow, the Florida East Coast Railroad built tracks headed south, towards Miami. The early settlers were, for the most part, farmers. They grew pineapples, tomatoes, green beans, squash and fished along the Intercostal Waterway. Despite the railway, Deerfield remained a largely agricultural community. However, in 1939, in an attempt to boost the city's tourism and subsequent economy, the town leaders added "Beach" to the town's name, officially making the city, Deerfield Beach. This let the tourists who were passing through know there was a beach for them to enjoy. In 1952, the original Deerfield Beach Pier was built. It was constructed of wood and offered another attraction for both local and out of town guests. For more information on Deerfield Beach, visit the city's website http://www.deerfield-beach.com/.
---

Deerfield Beach has been rated as one of the cleanest and most environmentally safe beaches in the country. As a result, the city has earned a certification as a "Blue Wave Beach" from the Clean Beach Coalition. In addition to being known for clean water and pristine beaches, several professional athletes call Deerfield Beach home. JPP, also known as Jason Pierre Paul of the Tampa Bay Buccaneers, Denard Robinson of the Jacksonville Jaguars, Devin Singletary of the Buffalo Bills and Jerry Juedy of the Denver Broncos, specifically.
The BEST Things To Do In Deerfield Beach, FL
Deerfield Beach Boardwalk


The boardwalk is undoubtedly one of the most frequented attractions of the city. Here visitors can enjoy sunrise walks, cool evening breezes, shopping and dining. The boardwalk is well lit at night for the safety and enjoyment of visitors. If you plan to spend the day at the beach, you must visit Richie of Oceanside Rentals. Here you can rent beach chairs and cabanas for a true beach experience. The restaurants, shops and pier offer variety and provide something for everyone.
Address: 1969 NE 2nd St, Deerfield Beach, FL 33441-3702
Quiet Waters Park
Quiet Waters Park is another favorite of local residents and visitors alike. This attraction really has it all. Amenities at this large park include the unique Rent-a-Tent/Tepee Campground, Ski Rixen USA cable water-skiing, seven miles of mountain bike trails, along with Splash Adventure Water Park and Woofing Waters Dog Park & Marina. Both the Splash Adventure Water Park and the Woofing Waters Dog Park & Marina are open seasonally. Nestled on 450 acres of land some of the additional park features include basketball, biking/jogging/walking path, a butterfly garden, campgrounds, disc golf, dog park, fishing, horseshoes, nature trail, picnic area, playground, shelter & room rentals, and volleyball. For more information, including park hours and fees, contact the park directly.
Address: 401 Powerline Rd, Deerfield Beach, FL 33442
Butler House Museum
For the history buff's in your group, check out the Butler House Museum. The Deerfield Beach Historical Society, founded in 1973, was founded under the guise of preserving and maintaining historical sites in the Deerfield Beach area. In 1977 the home of James D. and Alice Butler, early Deerfield pioneers, was left to the Society and became their permanent home. The Butler House is a Mediterranean Revival style building, home to Deerfield Beach pioneers and civic leaders, James D. and Alice Butler. The historic home has been completely restored. It contains many of the original furnishings with the exception of the dining room table. That piece of furniture was replaced after the first one was used to board up the west dining room window during the infamous and deadly Hurricane of 1928. Furnishings include the wicker furniture purchased in 1923 for $500. The plans for the house were found in a popular ladies magazine of that era, the Ladies Home Journal. Specifically, the September 1923 issue. The cost to build the home was $10,000. Situated on almost four city lots, the house is built of hollow tile, the interior walls are plaster on lath and the roof is made from Spanish terra cotta tiles. The Butlers were married in 1906 in Texas and came to Deerfield Beach in 1910 on a visit. They wound up staying and became two of Deerfield Beach's most popular and public-minded citizens. Mr. Butler was a member of the first school board in 1915, when Broward County was founded. He served eight years on the Broward County Board of County Commissioners and for four years on the Deerfield Beach City Commission. Mrs. Butler was a founding member of the Deerfield Beach Woman's Club. Both James and Alice assisted in the establishment of the First Baptist Church of Deerfield. Mr. Butler died in 1965 and Mrs. Butler in 1976. They were both laid to rest in the Deerfield Beach Cemetery.
Address: 380 E Hillsboro Blvd, Deerfield Beach, FL 33441
South Florida Railway Museum
A second historical attraction is the South Florida Railway Museum. The organization has been in existence since 1994. While they have had a few name changes over the years, they have remained in the same place. Since they entered the building the station has been updated to include a new roof, decking, interior floors and doors and a new electrical and A/C system. Membership is varied, and diverse. From 40 hour workweek members to members where every day is Saturday, to include the beloved snowbird. Mechanical engineers, programmers, medical personnel, to junior members in High School, members use their collective experience to learn from one another and share their knowledge with the community and visitors. Members of the museum not only provide visitors with a glimpse into the past and a venue that was largely responsible for the settling and establishment of several south Florida communities, but are also qualified to instruct the public in the "Operation Lifesaver" program. This program works to educate the public on railway safety. Members are also certified to teach the Boy Scout Merit Badge program for badges pertaining to railroading. The museum members offer a unique experience to visitors through their educational and interactive displays of the past and present.
Address: 1300 W Hillsboro Blvd, Deerfield Beach, FL 33442
Let's talk food! Everyone knows south Florida boasts some of the best seafood in the country. Deerfield Beach is no exception to this rule.
The Whale's Rib – Address: 2031 NE 2nd St, Deerfield Beach, FL 33441
JB's on the Beach – Address: 300 NE 21st Ave, Deerfield Beach, FL 33441
Ocean 234 – Address: 234 N Ocean Dr, Deerfield Beach, FL 33441
Two Georges at the Cove – Address: 1754 SE 3rd Ct, Deerfield Beach, FL 33441
Bru's Room Bar & Grille – Address: 123 NE 20th Ave, Deerfield Beach, FL 33441
These eateries are all 4 plus star eateries specializing in just that. From appetizers to entrees, to drinks and dessert, you are sure to leave full and satisfied after visiting any one of these locations. If seafood isn't your thing, don't worry, the aforementioned also serve traditional American cuisine. Enjoy dinner with a view or if you just want a beer and some wings while you watch the big game. No matter where you go or what you choose, the dining options are plentiful and provide something for everyone, even the picky eater among you!
Deerfield Beach Charter Bus Rentals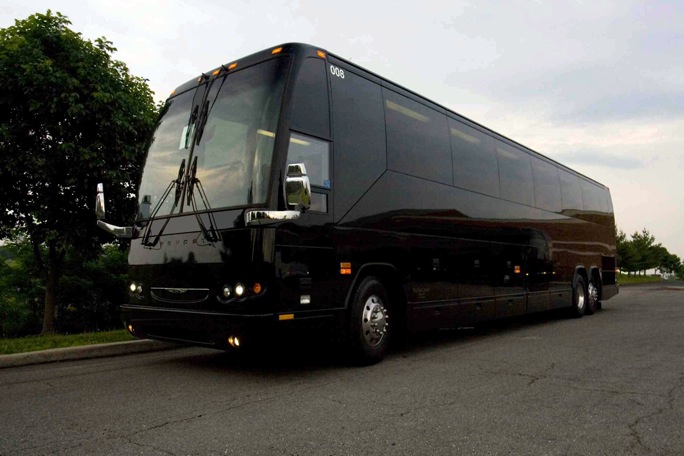 50 Passenger Charter Bus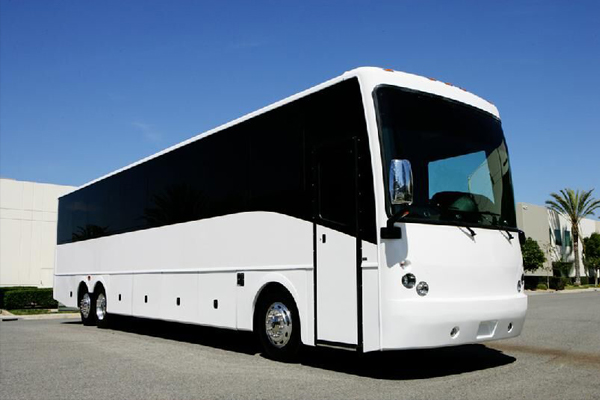 55 Passenger Charter Bus
As you finalize your travel plans. Remember, regardless of your itinerary or group size, Price4limo can provide comfortable and stylish transportation. We pride ourselves in making the process of reserving a bus as simple and convenient as possible. Our online quotes and reservation staff make planning your trip easy and seamless. Our selection of charter buses, shuttle buses, and bus rentals can accommodate groups from 20 to 50 plus passengers. With a wide selection of colors and styles, we are sure to have exactly what you want and need. Don't let transportation worries keep you from fully enjoying your Deerfield Beach getaway. Whether you plan to soak up the sun at the beach, go shopping on the boardwalk, or dive into the local history of this south Florida beach town, Price4limo is here and ready to take the worry and stress out of reserving a bus so you can focus on what really matters, enjoying Deerfield Beach. We hope to cross paths with you soon!
---
Charter Bus Rental FAQ
How much does it cost to rent a charter bus?
Typically a charter bus rental can average $160 per hour to $200 per hour depending on many factors such as number of passengers and trip length.
How many people can you fit in a charter bus?
Charter Buses come in many different sizes from 50 passenger to 65 passengers.
How to rent a charter bus?
Renting a charter bus is a simple process that begins with a phone call. Contact us today for a free estimate on your trip.
Where can you take a charter Bus?
A Charter Bus is the perfect method of transportation for larger groups. Most Charter Buses can travel to stadiums, national parks, amusement parks, and much more!
Deerfield Beach Charter Bus Prices
| Vehicle Type | Vehicle Passengers | Hourly Rates* |
| --- | --- | --- |
| 50 Passenger Charter Bus | Up To 50 | $130-$180 |
| 55 Passenger Charter Bus | Up To 55 | $180-$230 |
| 56 Passenger Charter Bus | Up To 56 | $230-$280 |
| 60 Passenger Charter Bus | Up To 60 | $280-$400 |