Lauderhill Charter Bus Company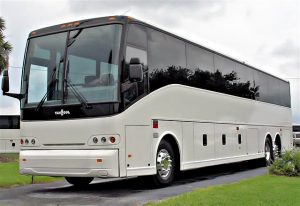 Just north of the hustle and bustle of Miami lies a relatively newer south Florida community called Lauderhill. This area is close to many of the attractions offered in the larger cities just a short distance away. Not to discount the natural attractions, art, and culture that organically exist due largely in part the diverse population. Regardless of whether you plan to stay local and enjoy the amenities Lauderhill has to offer or if you plan to venture out and take in the Miami nightlife, Orlando Party Bus has you covered. We have a wide variety of charter buses, shuttle buses and coach buses that will get you and your entire group where you want to go. Finding a vehicle that meets your needs is our specialty. We have options for small and large groups alike. There are the shuttle and minibuses, that accommodate anywhere from 15 to 40 passengers. As well as larger charter buses that can fit up to 55-60 passengers at a time. Orlando Party Bus takes pride in making bus transportation service easy and convenient for everyone! No matter the "who" or the "what", we have the "how" covered! Our easy-to-use website makes your experience a pleasant one. You can request an instant online quote and will be the number one priority of our expertly trained reservation staff.
Charter Bus Rental Services
Corporate Events
Sports Team Transportation
55+ Senior Group Transportation
Prom & Homecomings
School Events
Conference & Seminar Transportation
…..Much More!
About Lauderhill, FL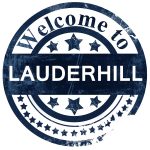 Lauderhill was one of two developments that began as off-the-shelf designs. The second, and original development was in New York. These were made available to the public at Macy's department store. In 1964, Herbert Sadkin, of the New York-based All-State Properties recreated his success in New York, building a series of similar homes in Florida. He called the development Lauderhill. The homes were sold as a package deal and included a 730- to 1,200-square-foot house on a 75-by-100-foot lot, state-of-the art appliances, furniture, housewares and everything else a family would need for a weekend in the sunny south Florida, including toothbrushes and toilet paper. The cost was roughly $13,000 to $17,000. In 1970 the Inverrary Country Club was built. Two years later, its East golf course became home to the Jackie Gleason Inverrary Classic on the PGA Tour. Gleason built his final home on the golf course. Up until the late 180s-early 90s, Lauderhill was primarily a retirement community for Jewish and a second home for snowbirds. Today, the population of Lauderhill is diverse with residents of Jamaican, West Indian, Hispanic and Jewish decent.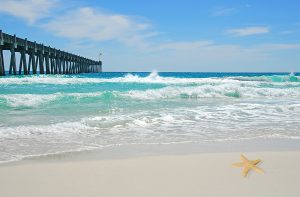 The city of Lauderhill was founded nearly 60 years ago. It is located north of Miami along a beautiful stretch of the Atlantic coast.
Lauderhill close to many of Florida's most visited attractions. For those traveling without children, Miami's infamous nightlife is an alluring option. If art, culture, and natural attractions are more your thing, there is plenty of that as well. And for those who have come to lounge on the beach and soak up the warm Florida sun, there is no better place to do just that than on the southern coast.
The BEST Things To Do In Lauderhill, FL
The Lauderhill Performing Arts Center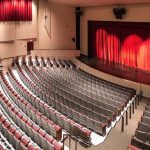 Several cities in Florida are home to the arts. Lauderhill is no exception. The Lauderhill Performing Arts Center offers a variety of entertainment options. Everything from dramatic productions to live music and comedy shows takes place here. The Center has only been around for a few years but has already become a hit with the locals and visitors alike. For information on upcoming events, check out their website at https://www.lpacfl.com/. The multitude of international influence lends way to a vibrant music and art scene.
Address: 3800 NW 11th Pl, Lauderhill, FL 33311
Jammin' in the Park and Art Fest
For seven consecutive years, the city of Lauderhill has sponsored "Jammin' in the Park and Art Fest". This is a one-day event packed full of traditional and performing arts into one location. Live music includes everything from reggae to jazz to Motown. There are food, beverage, and craft vendors throughout as well.
Address: 5581 W Oakland Park Blvd, Lauderhill, FL 33313
Florida Swap Shop
It seems that no matter where in Florida you go, you can count on a premium shopping experience. Lauderhill delivers on this front as well. The Florida Swap Shop is unique in that is a flea market, farmer's market, and classic drive-in theatre all rolled into one! This Swap Shop has been named one of the largest outdoor attractions of its kind. With fourteen movie screens, a large selection of food and drink options and row after row of sale items, you will not want to miss this quirky and eclectic SoFlo treasure! Oh yeah, we almost forgot, they have an exotic supercar museum too!
Address: 3291 W Sunrise Blvd, Fort Lauderdale, FL 33311
Yellow Green Farmers Market
The Yellow Green Farmers Market is compromised of hundreds of different vendors and covers over one hundred thousand feet of floor space. Open on Saturday and Sunday, this market has a wide variety of fresh produce, unique to the area. While produce is plentiful, it is not the only thing you will find at this market. Prepared foods such as salsa, honey, baked goods, and coffee, as well as wellness and health and beauty products are available as well.
Address: 3080 Sheridan St, Hollywood, FL 33021
Ilene Lieberman Botanical Garden
In an area so rich in natural beauty, it should come as no surprise there are several different tours that allow visitors to bask in the wonderment of its beauty. You can start at the Ilene Lieberman Botanical Garden. In addition to vegetation, this garden offers a live entertainment venue, playground, and souvenir shops.
Address: 3801 Inverrary Blvd, Lauderhill, FL 33319
The Carrie B Harbor Tours
The Carrie B Harbor Tours take visitors up and down the coast to admire sites otherwise unseen from land. All the tours are narrated and provide both entertainment and education regarding the area. If seaside travel is your thing, continue to the Riverfront Gondola Tours. This tour brings the taste of Venice to Florida. Each gondola can hold up to six passengers and afford sightseers a glimpse at alligators, predatory birds, manatees, and other wildlife commonly found in the area. Jungle Island, located in Miami, is one of the area's most popular attractions. Winston Churchill, amongst other famous guests, have enjoyed visits here over the past several decades. Jungle Island is both a zoo and a theme park. It is nestled on an island east of Miami and has been around for over 80 years. The Miccosukee Native Americans called south Florida home before it was claimed by Europeans. In 1983, the Village opened and offered a glimpse into the history and culture of these Native Americans. They are known for their daily gator wrestling shows that are sure to thrill you and your crew!
Address: 440 N New River Dr E, Fort Lauderdale, FL 33301
Funky Buddha
By now, you have most likely worked up and appetite and could use a drink. One of the "must see's" on your list of stops must be the Funky Buddha. With a name like Funky Buddha, you know this place is perfect for chilling out and sampling a tasty brew or two. This is also Florida's largest craft brewery. Visit their website, https://funkybuddhabrewery.com/ for their current selection of available beers, food and drink specials, and tour and tasting schedules.
Address: 1201 NE 38th St, Oakland Park, FL 33334
Las Olas Food Tour
You could also take the Las Olas Food Tour. Featuring cuisine from Cuba, Europe, and South America, this is the epicenter for foodies visiting south Florida. Tour guides are local food aficionados and are knowledgeable about the history and culture as well. So as your tour and munch and munch and munch, you will also learn about the neighborhoods you are visiting. This tour is recommended for everyone as the amount of walking required is minimal.
If tours aren't what you are looking for, but rather a good meal in a relaxing environment, check out these local eateries.
Mustard Seed Bistro is known for iconic dishes such as shrimp and grits and fish stew. – Address: 256 S University Dr, Plantation, FL 33324
Anthony's Coal Fired Pizza has sandwiches and pasta entrees as well as delicious pizza. – Address: 512 N Pine Island Rd, Plantation, FL 33324
Ceviche 595 offers authentic Peruvian and Latin fare. – Address: 1910 S University Dr, Davie, FL 33324
Al Natour Middle Eastern Restaurant is your go-to for all things Middle Eastern. – Address: 1787 N University Dr, Plantation, FL 33322
J Alexander's serves American classics as well as vegetarian and vegan options. – Address: 8550 W Broward Blvd, Plantation, FL 33324
Plantation Diner is open for breakfast and lunch and serves traditional American favorites with vegetarian options. – Address:
6903 W Broward Blvd, Plantation, FL 33317
Sunrise Pita & Grill is another option for classic Mediterranean dishes. – Address: 2680 N University Dr, Sunrise, FL 33322
Padrino's Cuban Cuisine offers authentic Cuban food that is sure to satisfy the most finnicky of pallets. – Address: 801 S University Dr J-105, Plantation, FL 33324
Brio Tuscan Grille If it is Italian you crave, Brio Tuscan Grille is just what you are looking for. Try their lemon cheesecake, you will not be disappointed. – Address: 499 S University Dr, Plantation, FL 33324
GG's of New York offers up slices of New York style pie guaranteed to satisfy. – Address: 5440 FL-7, Fort Lauderdale, FL 33319
Lauderhill Charter Bus Rentals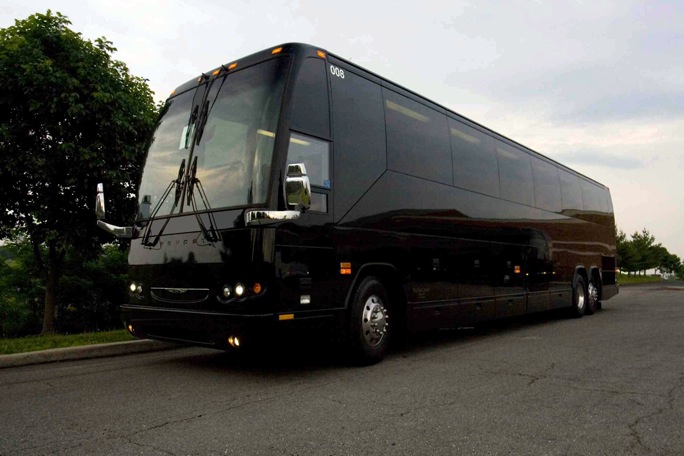 50 Passenger Charter Bus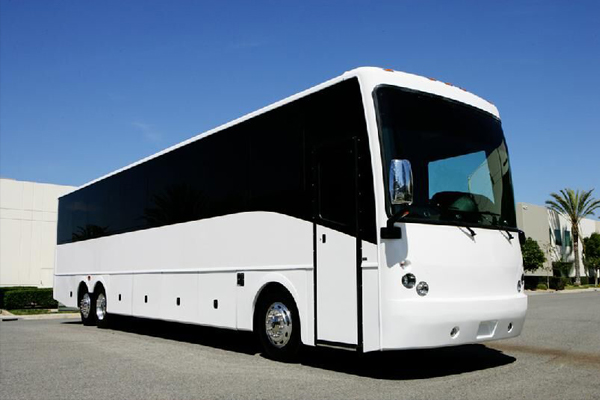 55 Passenger Charter Bus
No matter what it is you want to do; eat, shop, or explore, Orlando Party Bus can provide comfortable and stylish transportation. We pride ourselves in making the process simple and convenient. Our online quotes and reservation staff make this possible. Our wide selection of charter buses, shuttle buses, and minibuses can accommodate groups from 20 to 50 plus passengers. We have a wide selection of colors and styles available as well. Are you planning a birthday party and in need of transportation services for large groups. Do not let transportation worries keep you from enjoying your stay in Lauderhill. We will get you where you want to go safely and comfortably. Sit back and relax and enjoy the ride! We hope to see you soon!
---
Charter Bus Rental FAQ
How much does it cost to rent a charter bus?
Typically a charter bus rental can average $160 per hour to $200 per hour depending on many factors such as number of passengers and trip length.
How many people can you fit in a charter bus?
Charter Buses come in many different sizes from 50 passenger to 65 passengers.
How to rent a charter bus?
Renting a charter bus is a simple process that begins with a phone call. Contact us today for a free estimate on your trip.
Where can you take a charter Bus?
A Charter Bus is the perfect method of transportation for larger groups. Most Charter Buses can travel to stadiums, national parks, amusement parks, and much more!
Lauderhill Charter Bus Prices
| Vehicle Type | Vehicle Passengers | Hourly Rates* |
| --- | --- | --- |
| 50 Passenger Charter Bus | Up To 50 | $130-$180 |
| 55 Passenger Charter Bus | Up To 55 | $180-$230 |
| 56 Passenger Charter Bus | Up To 56 | $230-$280 |
| 60 Passenger Charter Bus | Up To 60 | $280-$400 |